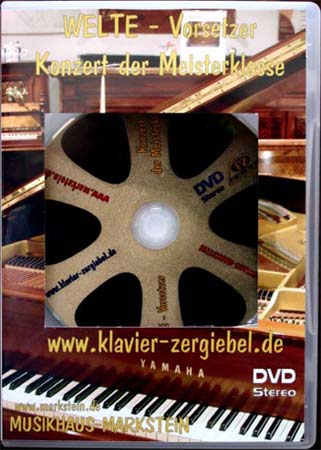 MASTER CLASS CONCERT
A WELTE push-up player gives a piano recital
You can see the keys being moved by the push-up player, the hammers
striking the strings, the damping working, the pedals in action and the open
push-up player working.
Excellent classical music. Studio quality sound.
It is a MUST for those who love the old masters.
Recorded by the pianists circa 1920.
On request deliverable as VHS cassette.
Here you can see excerpts from the DVD

You can order this DVD in our Shop