Christmas DVD 2008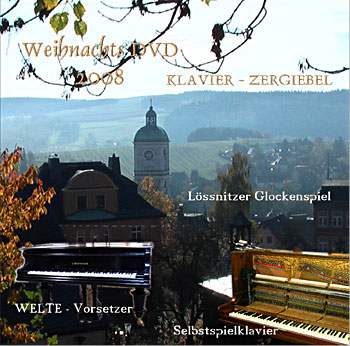 For Christmas all our clients were given this DVD as a thank-you.
The DVD shows:
Extracts from a piano repair containing a lot of explanations. This was a piano with a self-playing equipment.
Extracts from a general repair of a "BECHSTEIN" grand piano. At the end it is being played by a WELTE push-up player.
And:
The Chimes of Lößnitz, a unique cultural relic, which was built in 1939.
All this is extraordinary ! ! ! You will see something special.
Mechanikreparatur:
Klavierreparatur:
Generalreparatur:
Reger spielt Reger:
Glockenspiel Loessnitz:
Glockenspiel Spielstube:


You can order this DVD in our Shop